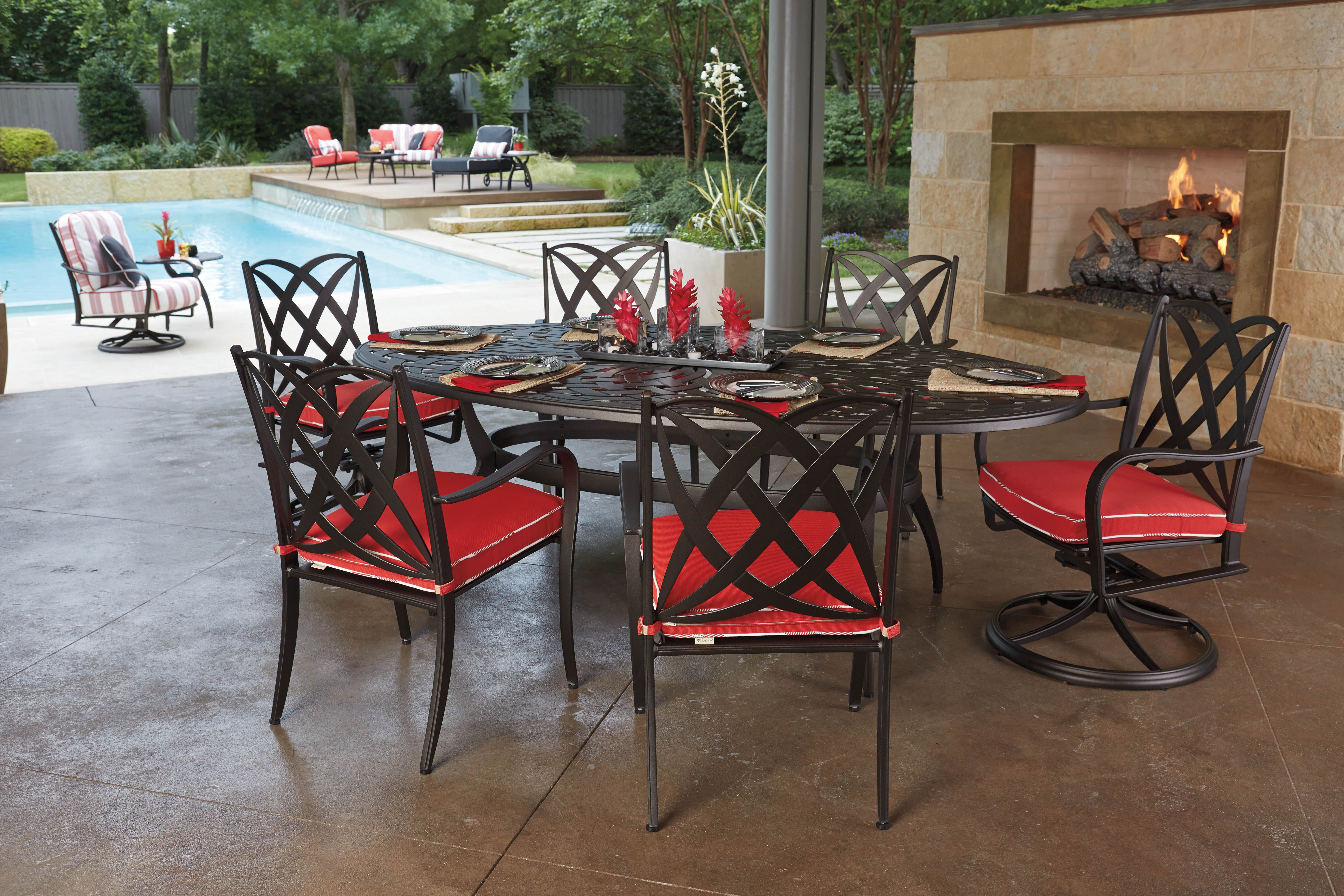 Aluminum
Aluminum is the most popular metal for outdoor furniture. Despite its light weight, it is strong, durable and can easily be worked into a variety of intricate shapes. Aluminum is relatively inexpensive, low maintenance and never rusts. Some of our brands we offer Aluminum in are Ebel, Gensun, Woodard, and Telescope.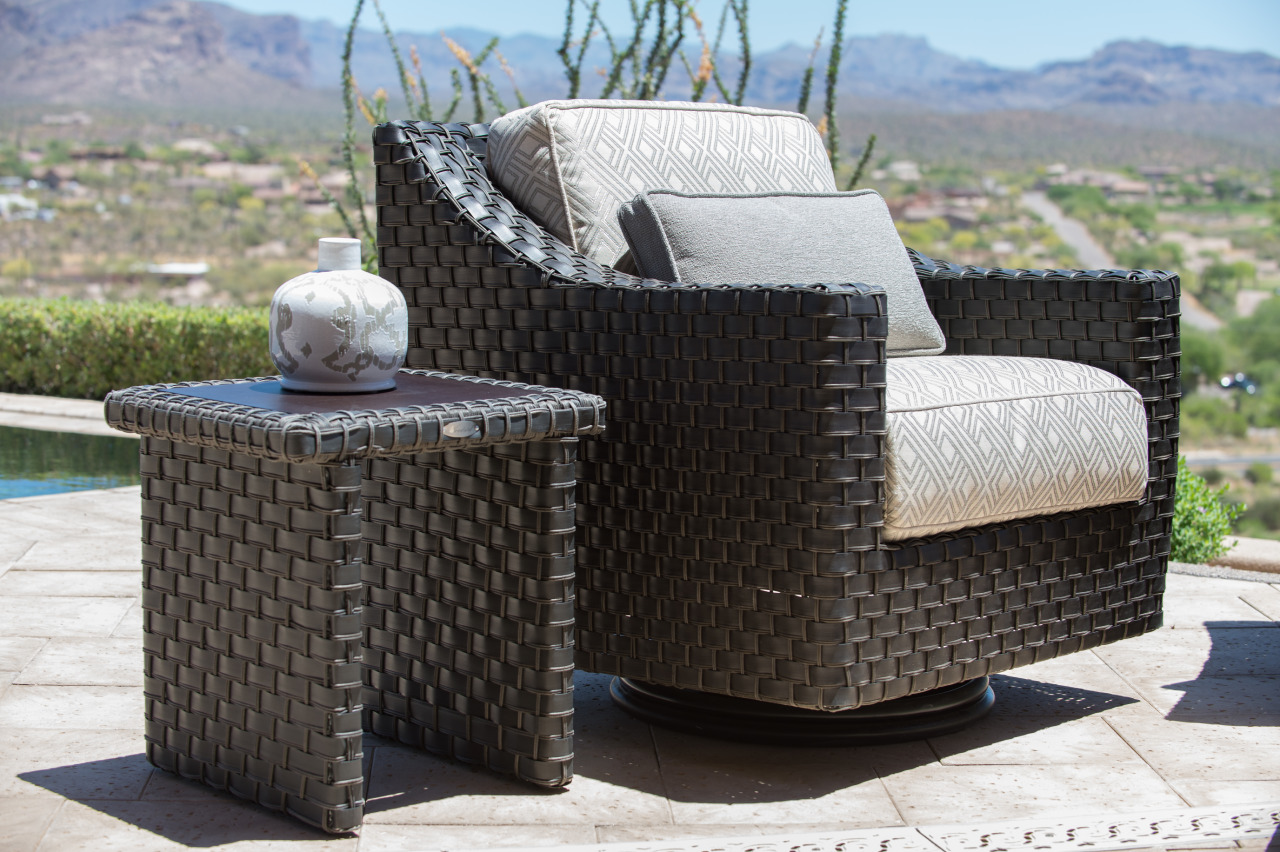 Synthetic or Natural Wicker and Woven
Natural wicker is made from a variety of organic sources such as rattan, sea grass, bamboo, and even willow. While strong and aesthetically pleasing, plant-based wicker is susceptible to damage from rainy weather, moisture and humidity.  Synthetic all-weather wicker is strong, light weight, fade resistant and easy to clean. Some of the brands we offer this in are Ebel, Jensen Outdoor, and Gensun.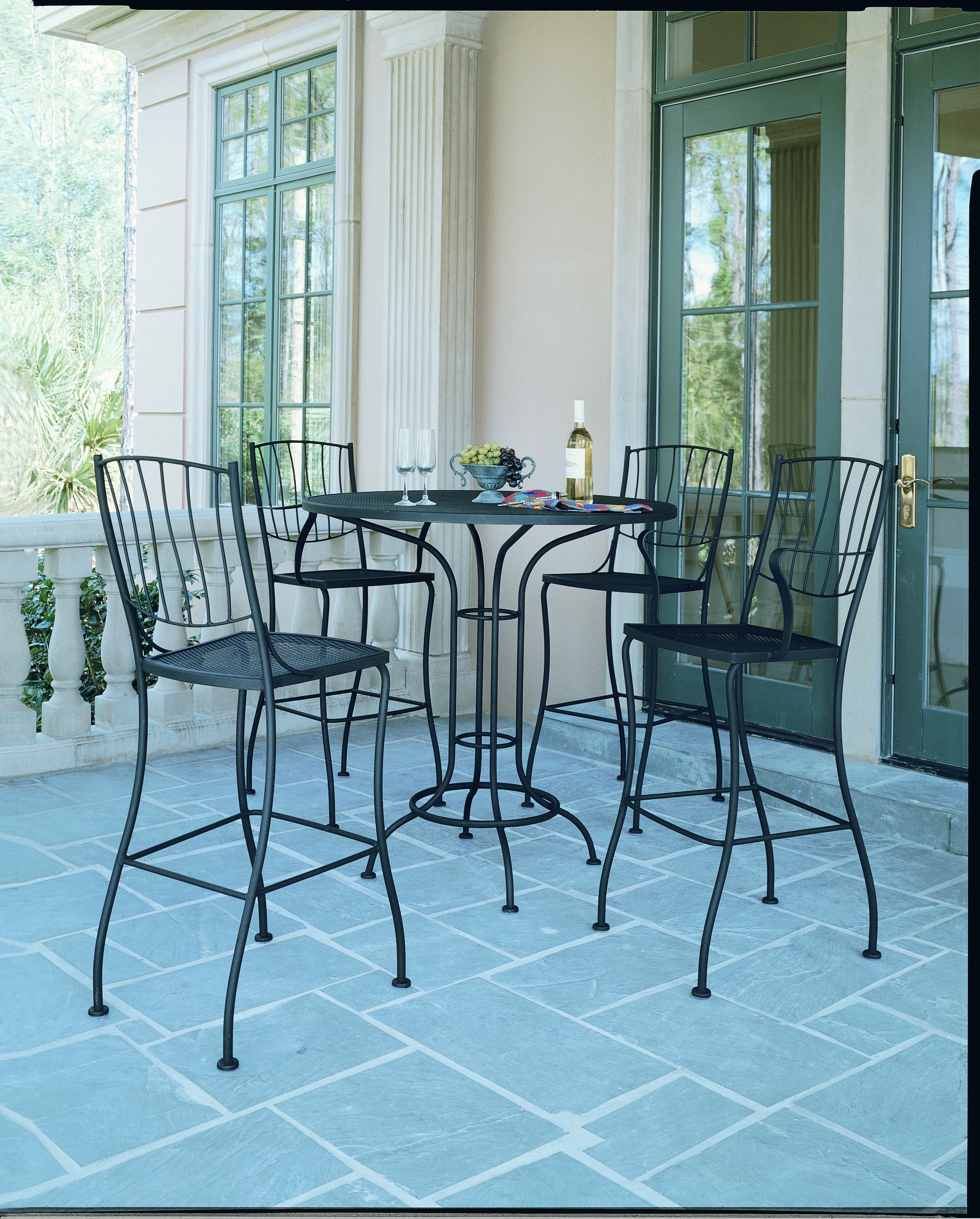 Wrought Iron
Wrought iron is a very pure iron containing 99% iron alloy, eliminating the chance of impurities that can weaken the frames as with cast iron or steel. Woodard is one of our suppliers for Iron.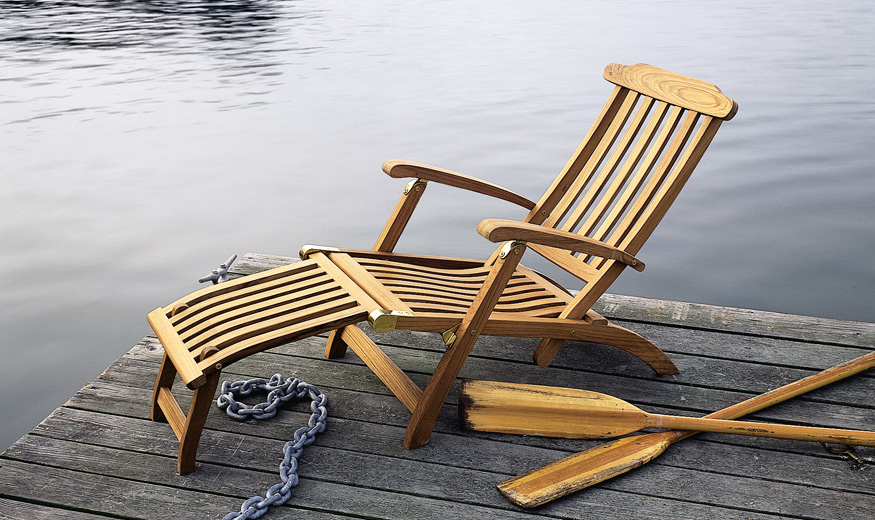 Wood
Although Cedar, Cypress and Redwood are common woods for making outdoor furniture, it is widely acknowledged that the very best woods for outdoor use are grade A teak and Ipe wood. Jensen Outdoor is our preferred supplier of IPE.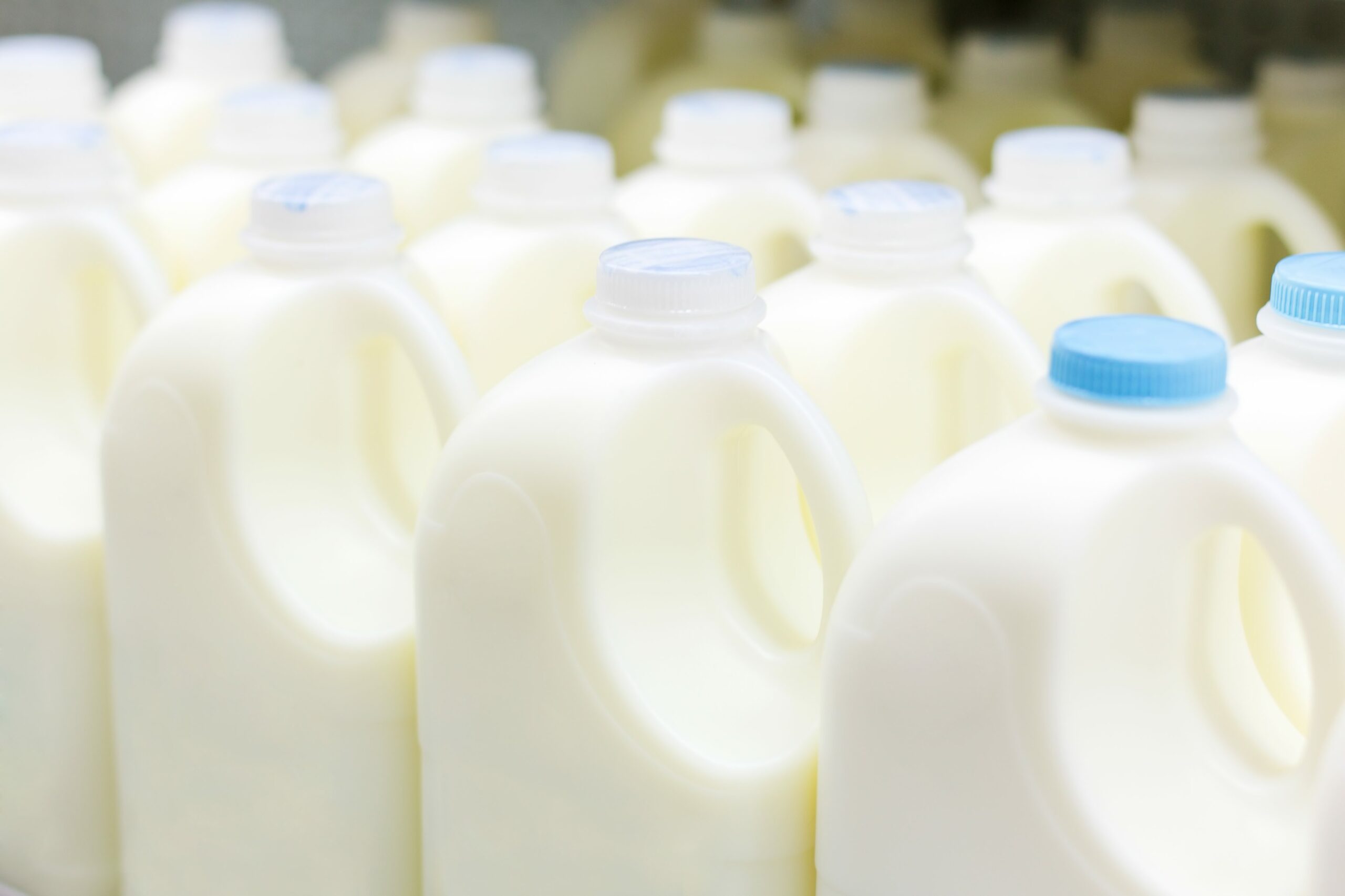 Envirowood
An all weather marine grade recycled HDPE polymer – the kind found in milk jugs – and is essentially a maintenance-free product. Envirowood HDPE material is non-porous and resistant to moisture, fading, insects, splinting, warping and other hazards of environmental exposure common to wood and wood fiber composite products. Seaside Casual is our preferred supplier for this incredible option that beautifully withstands the weather in our area.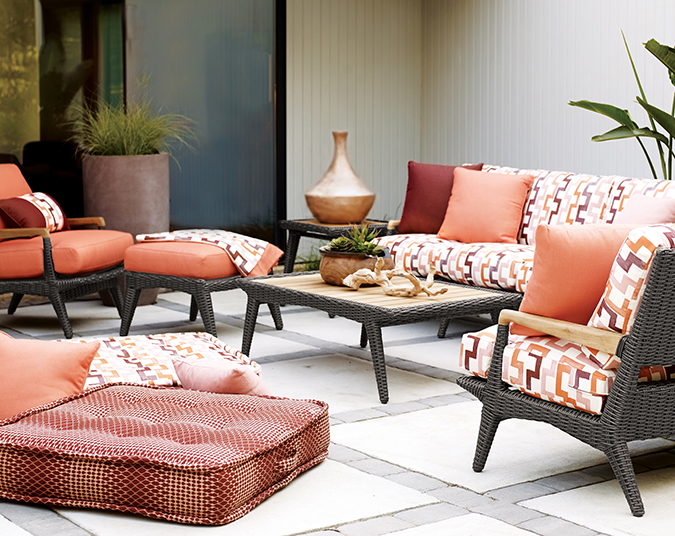 Cushions
While quality outdoor cushions are comfortable and weather resistant, they do require more maintenance than the other seat options.  All our brands offer cushion options in their collections and we are able to obtain replacement cushions for most items that you purchase from Abraham George.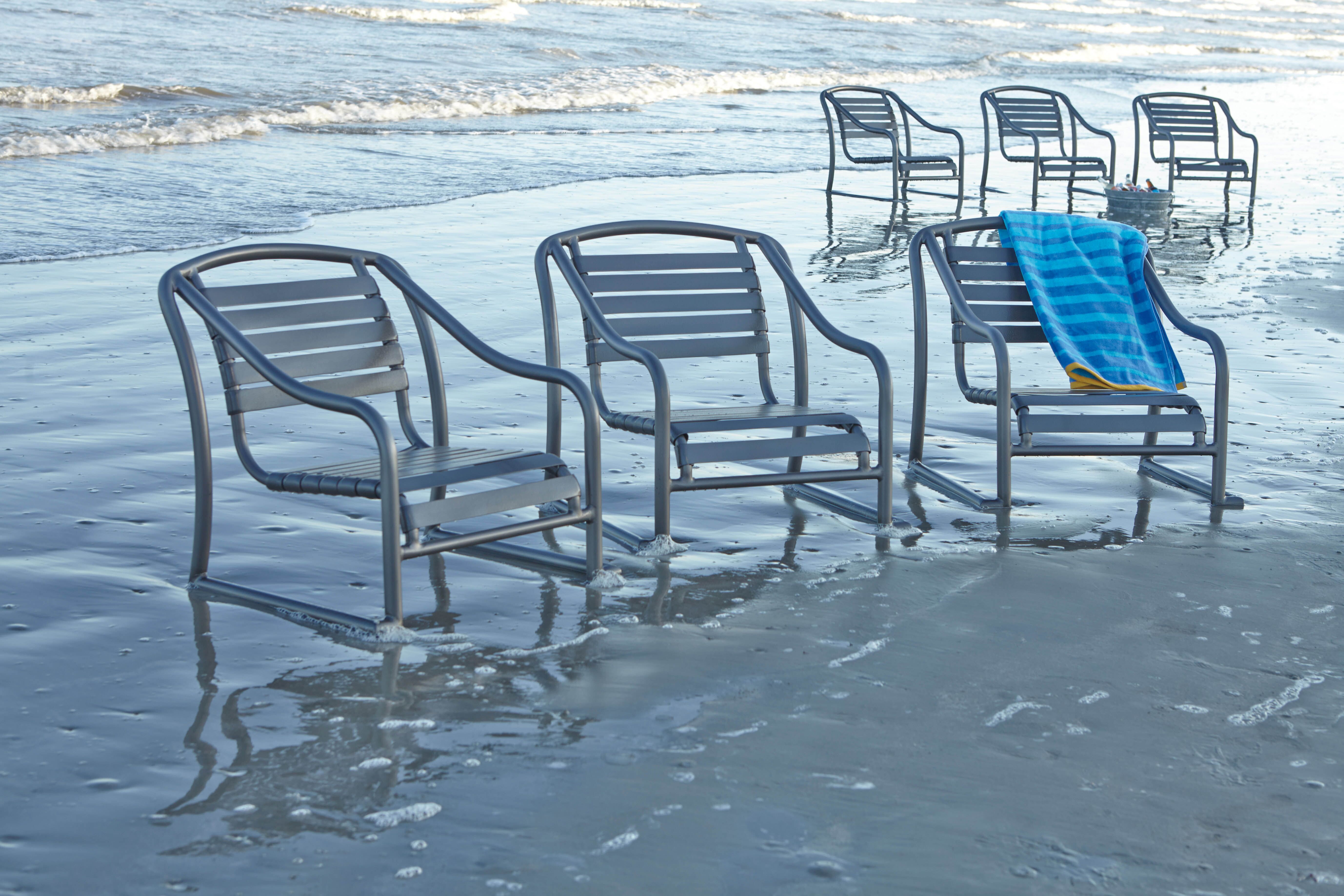 Straps
Straps can be used on their own or to support a cushion.  Strap seating is basically individual vinyl strapping that is run across the frame.